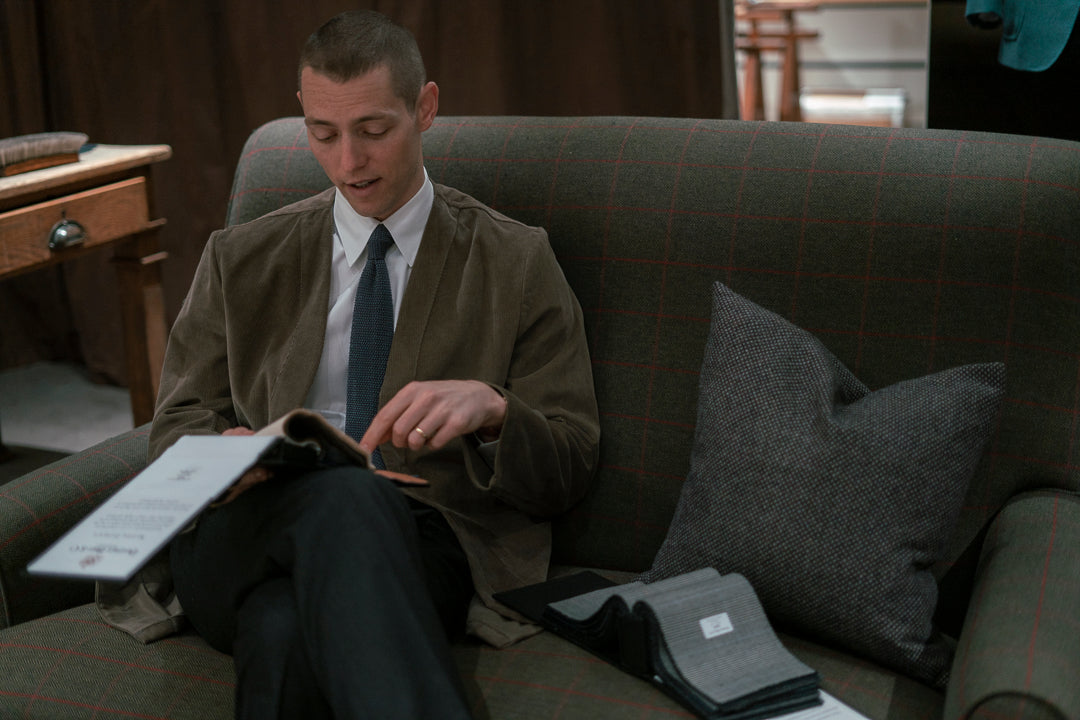 Handmade for you
Let us create a bespoke gown especially for you; your choice of cloth, styling and sizing.
Bespoke Dressing Gowns
Personalisation
Add monogramming to your gowns to personalise your gown that little bit more. Ideal for gifting, we can offer a range of fonts and colours to stitch initials in.
Made to Order
To offer a wider variety of gowns that we are able to stock as ready-to-wear, and because we have work directly with our makers rather than outsourcing to a factory, we are able to create one-off gowns without difficulty.
We invite you to pick your cloth (with our guidance) and we will use our existing patterns to create that one unique gown expressly for you.
Click through to the products below to start designing your custom gown.
Full Bespoke
For the ultimate in a personal gown, we can create a fresh paper pattern for you. To your measurements, with the details you create with us; turnback cuffs, belted or pleated backs, floor length, Nehru collars… Whatever you choose. That's what bespoke is all about.
Start a conversation about your new gown