How we make our Gowns
Each of our gowns is made individually. One tailor handles the cutting of the pattern and sewing the pieces from start to finish, per gown. It is this level of artisan craftsmanship that makes our gowns so personal to us and, we hope, to you too. The Savile Row traditions of paper patterns and cutting with tailoring shears are still dear to us; each step of making is a hands on process and key to us creating both a luxury dressing gown and garment that we genuinely care about.
We are a small team at Gownsmith, and we find a clarity in focusing on one thing at a time. We are also proud to say that we make only a limited number of gowns; each one is personal to us and the majority are custom made for our clients. Not making a lot of stock allows us to keep our production local and responsible, and avoid sales or discounting.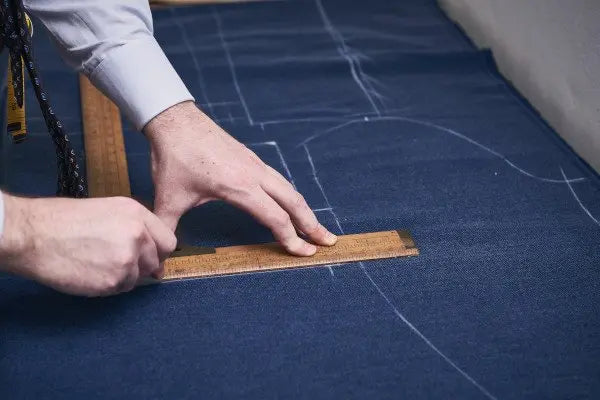 From Savile Row to your home
We started creating our patterns in Savile Row and that's where we continue to develop our designs. Our approach is born out of bespoke paper patterns, chalk lines on fabric and shears.
Every single gown we make goes through the same processes as hand-made bespoke tailoring. Even for our ready-to-wear gowns, we get out the paper patterns, chalk and shears. Just as we do for our bespoke gowns.